Maine's Used Boat Broker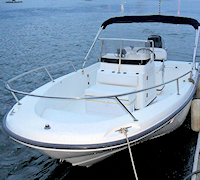 MarineXChange buys, sells, and provides brokerage services for many brands and models of pre-owned boats. Our business is always on the look-out for high quality, well maintained boat packages. We pride ourselves on offering good value on everything we sell.
For more than 25 years, David Stevenson, has been selling new and used Boston Whalers. He handles the majority of the Brokerage Sales for the MarineXchange and manages Whaler Connection, offering resources for current owners and for those seeking to join the family of Boston Whaler owners.
What's New
Check out the latest listings (and news!) or go straight to our full Listings page for used boat classifieds.
This beautiful 2007 Sea Ray 320 Sundancer is for sale now in Kittery, Maine for $107,999. This boat is 35 ft. 6 inch. Extremely clean – low time, Sea Ray, ever popular. This tried and true Sea Ray model does it all. She's fully loaded with all available options and upgrades. Call us for a full list of specifications and accessories. This beauty includes your off-season storage and your spring launch too!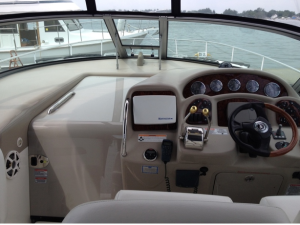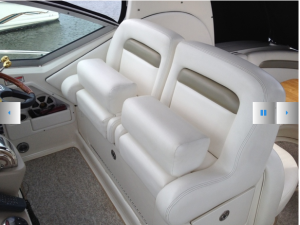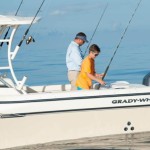 Here are a few of the boasts we have sold recently:
2013 Grady White Freedom 285
2002 Mainship Trawler – 34 Pilot
1998 Formula 34 PC
2006 Boston Whaler 305 Conquest
2005 Boston Whaler 240 Outrage
2002 Boston Whaler 180 Dauntless
2010 Boston Whaler 150 Sport
2008 Boston Whaler 170 Montauk
Can we add yours to the list?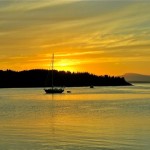 Thanks for the best boating season ever this year in 2016. We had more boats sold than ever before through our brokering services. MarineXchange brokered and closed the most sales for a season and more pre-sold 2nd hand specific boat packages as well. It was a great season in 2016 and we are looking forward to another great year in 2017. Next year we will have NEW expanded marina management services which will include premier Harbour Place Marina in Portsmouth, New Hampshire! Make sure to stay warm and be safe over the winter and we'll see you next year! Stay tuned for updates about the new marina space and more!